These cruises may seem like a relaxed, carefree junket for all those involved. In fact, each member of the crew has to perform many arduous duties to ensure that the cruise is enjoyed by all. The increased use of digital cameras means that it is now possible to get a complete and accurate visual breakdown of the various roles undertaken by the crew members. Judge for yourself ...
---
Alastair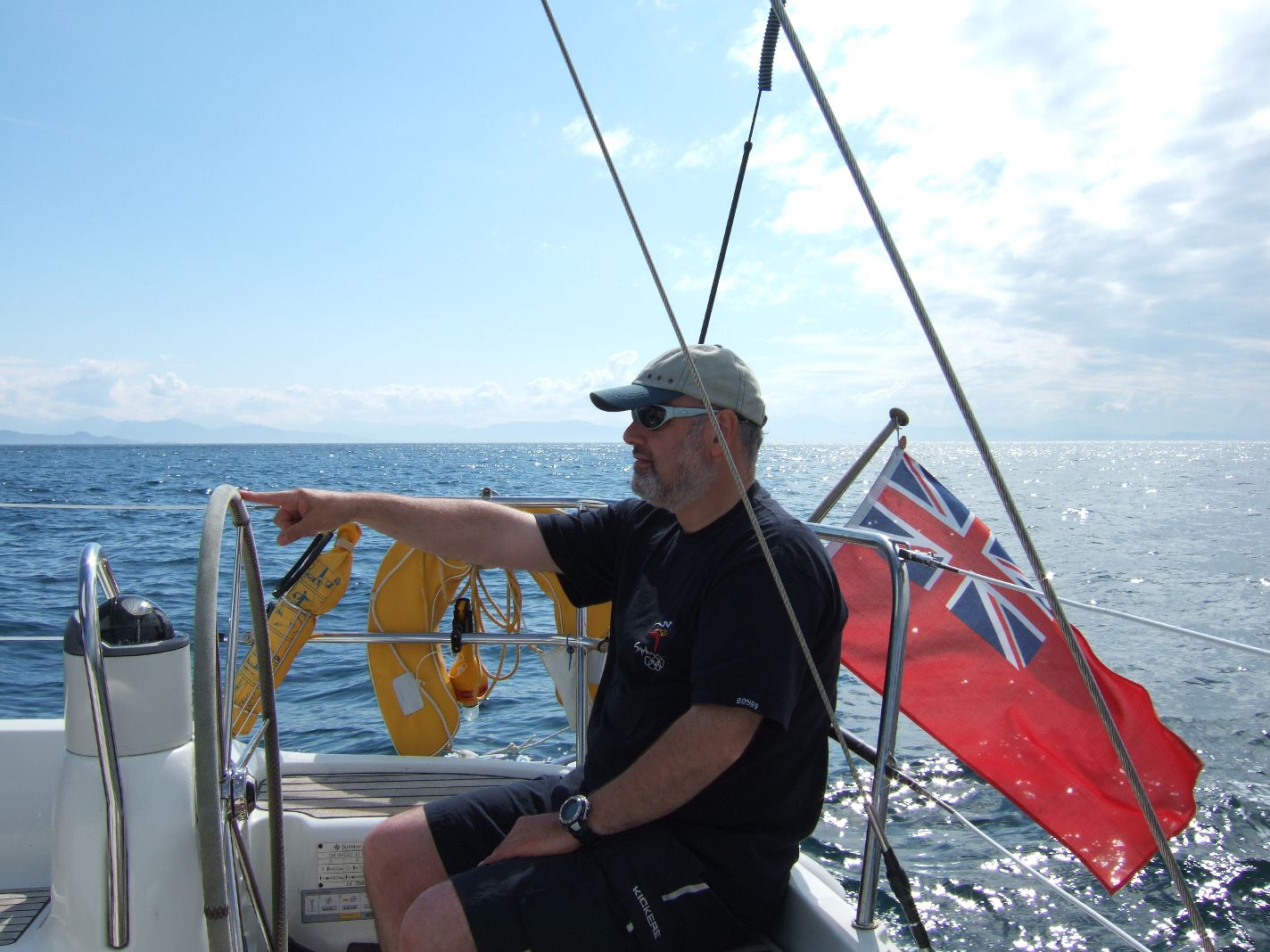 steering,
navigating (and eating),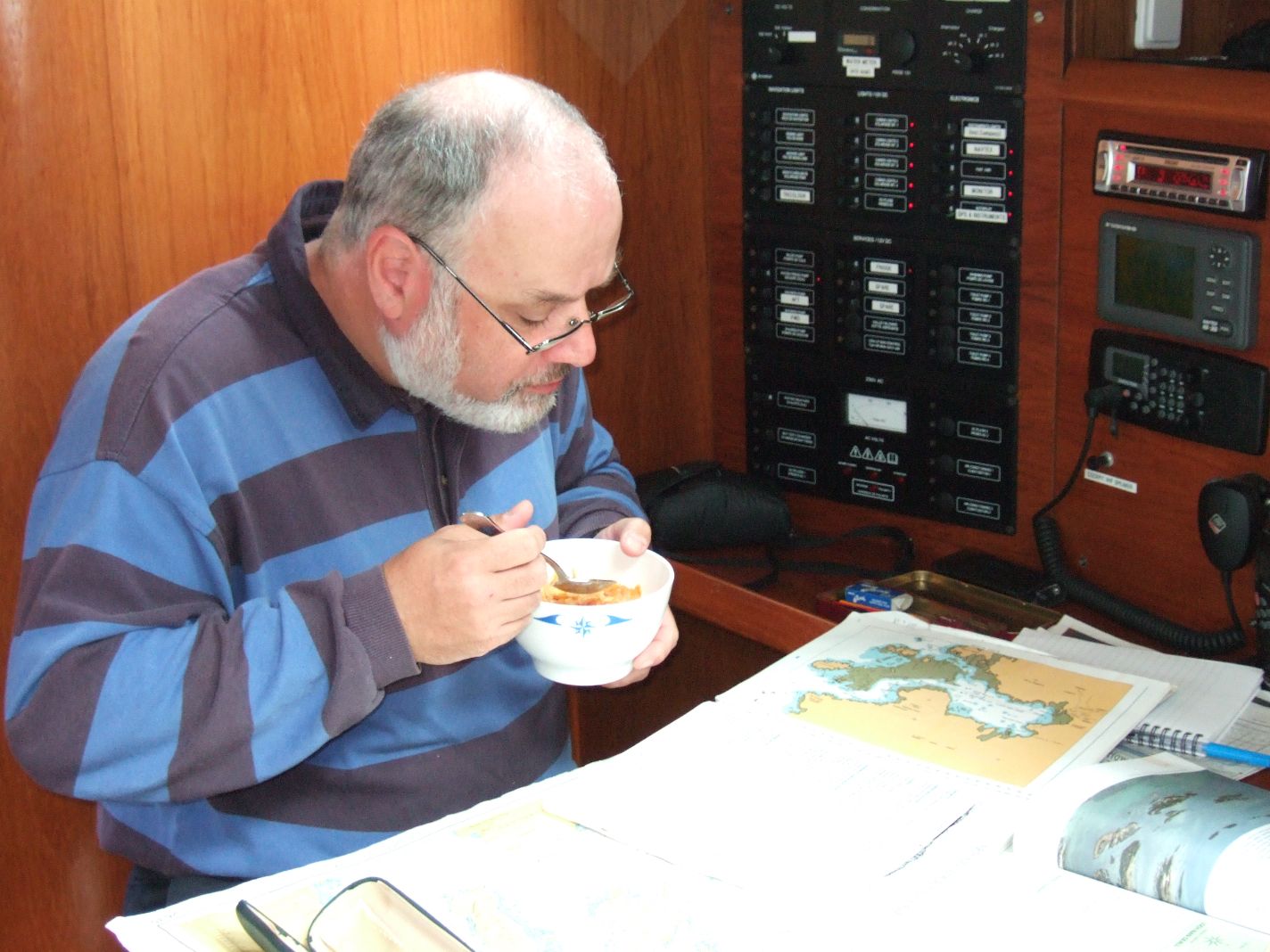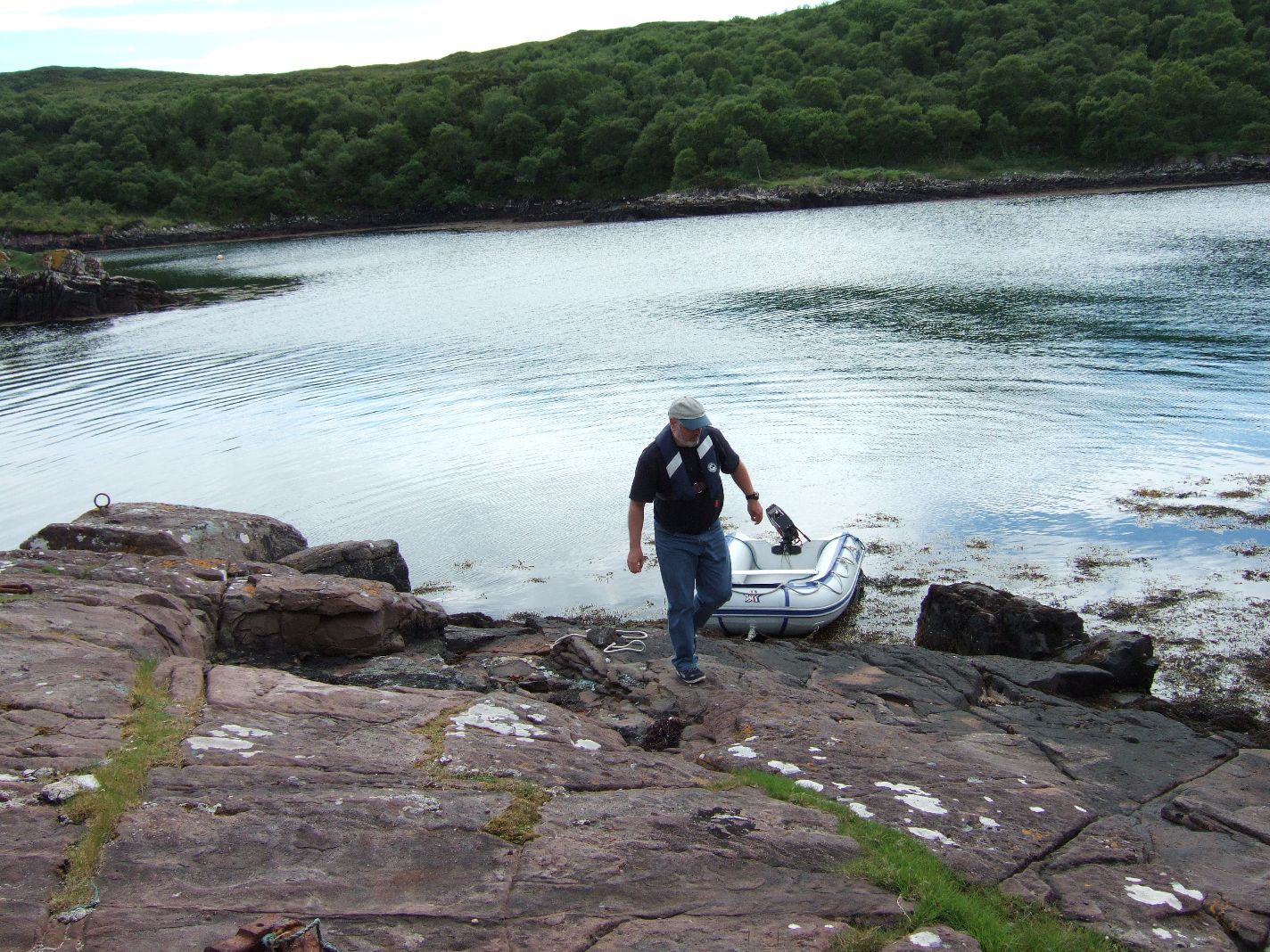 going ashore,
taking photos,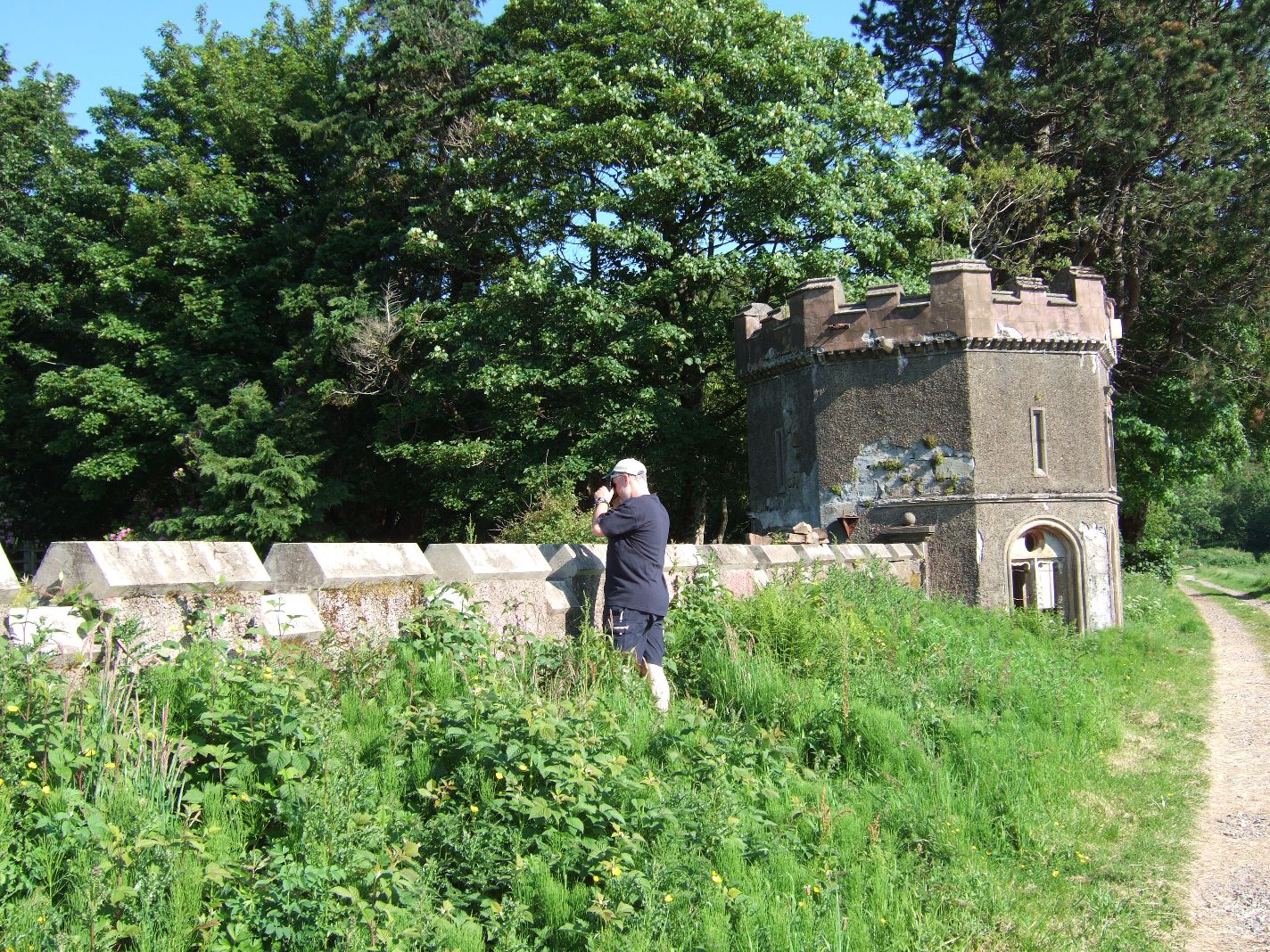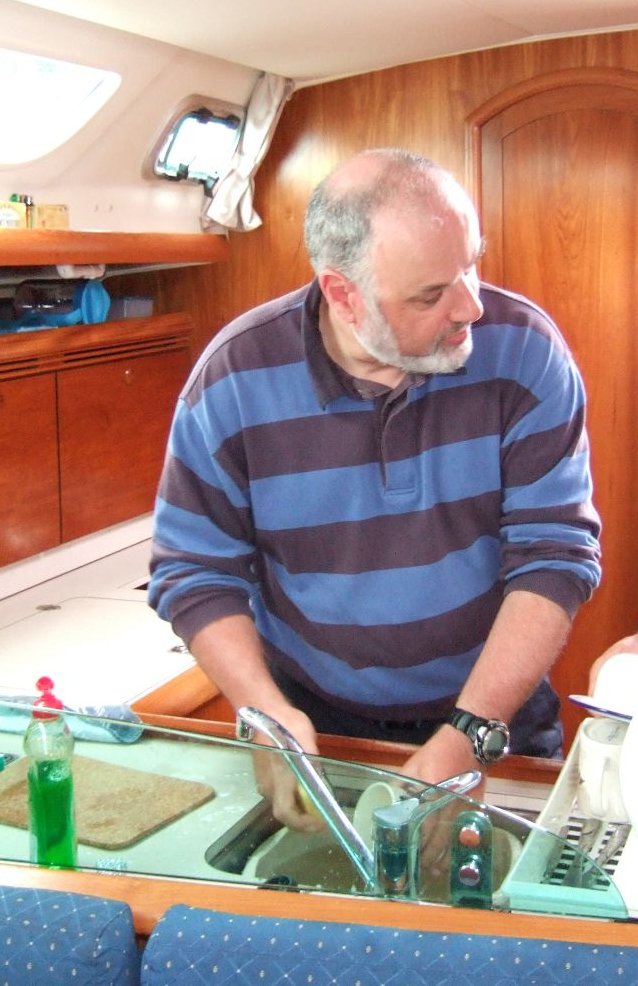 washing up,
and sleeping.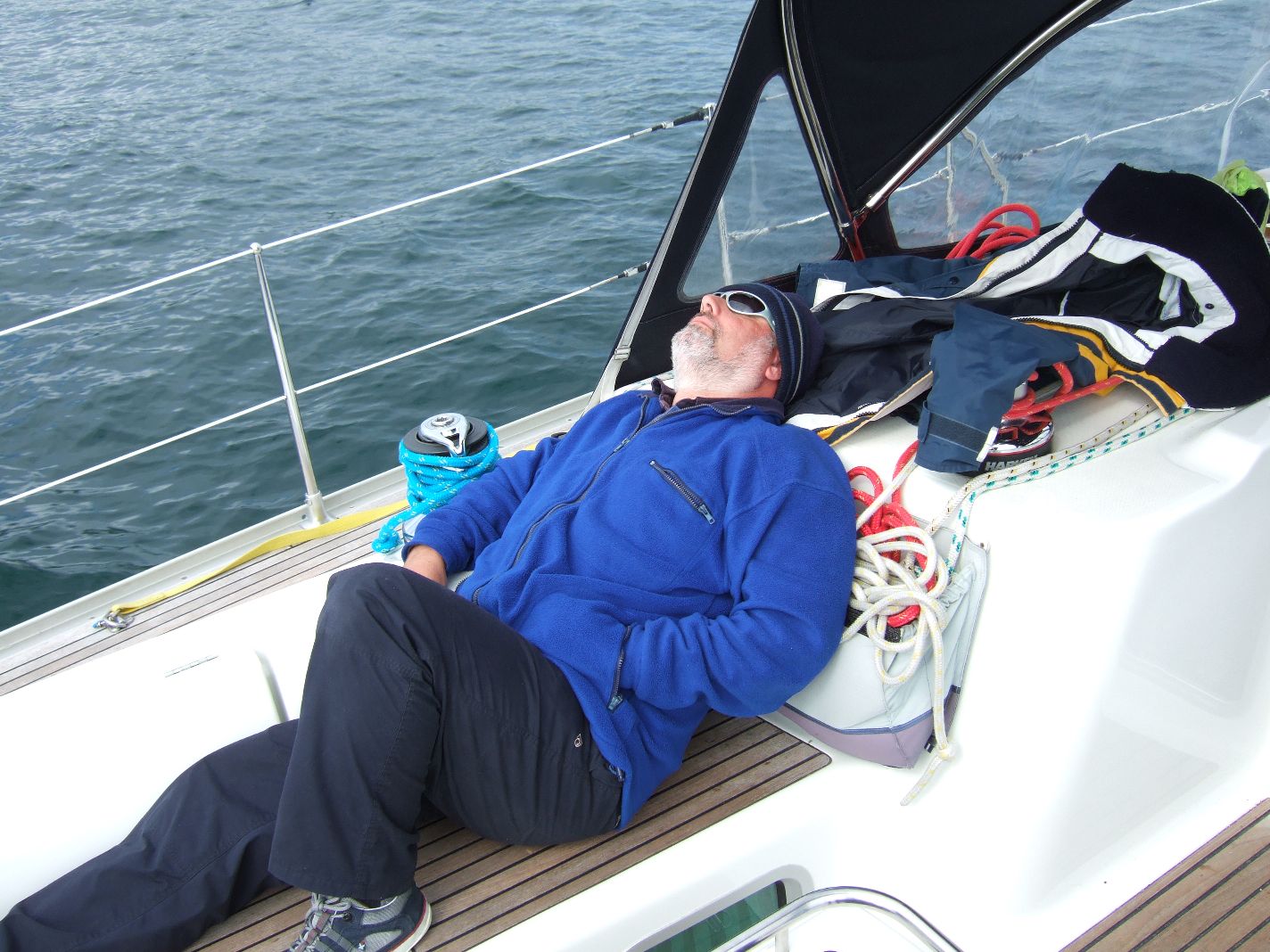 ---
Colin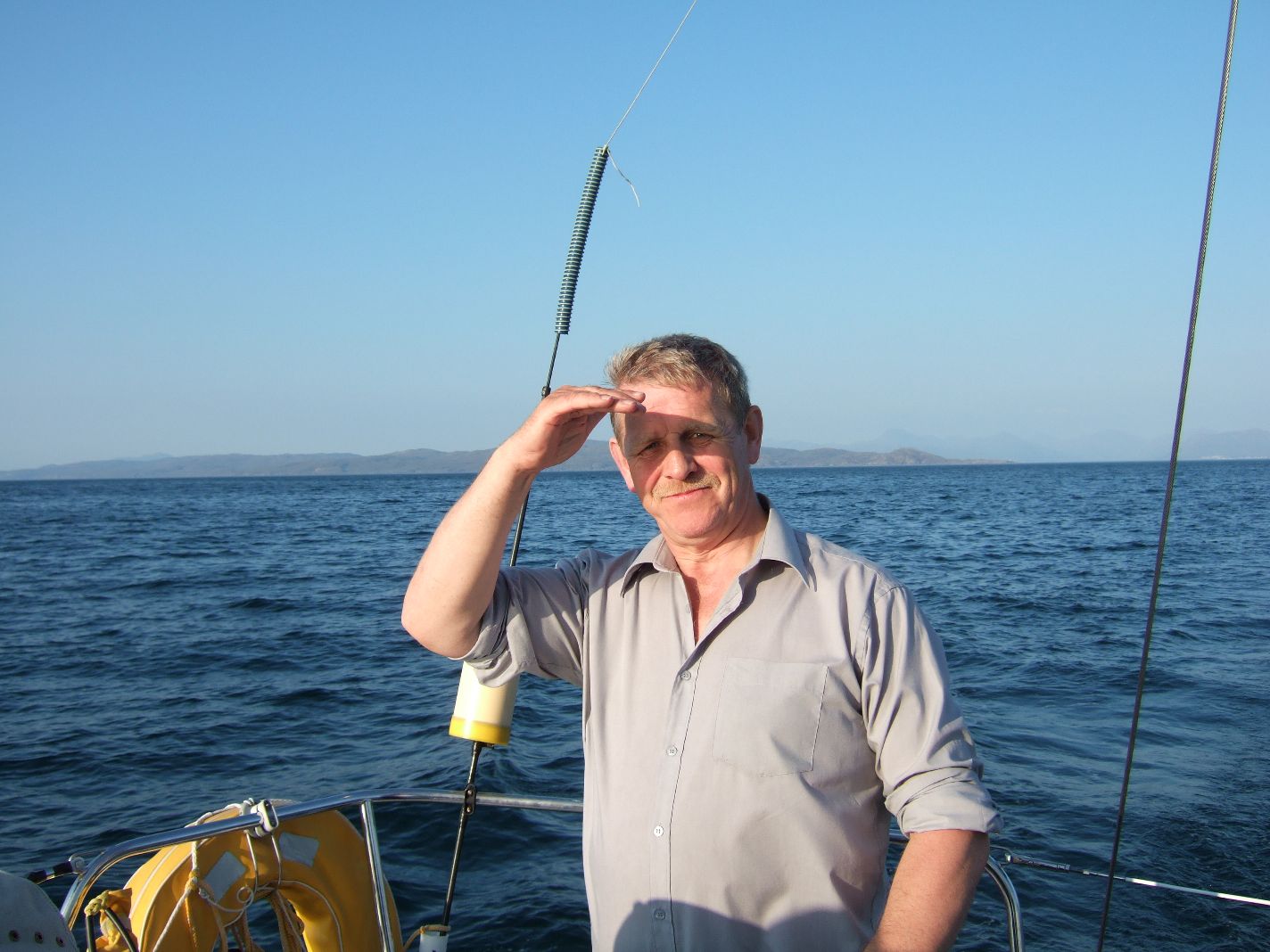 keeping a lookout,
posing,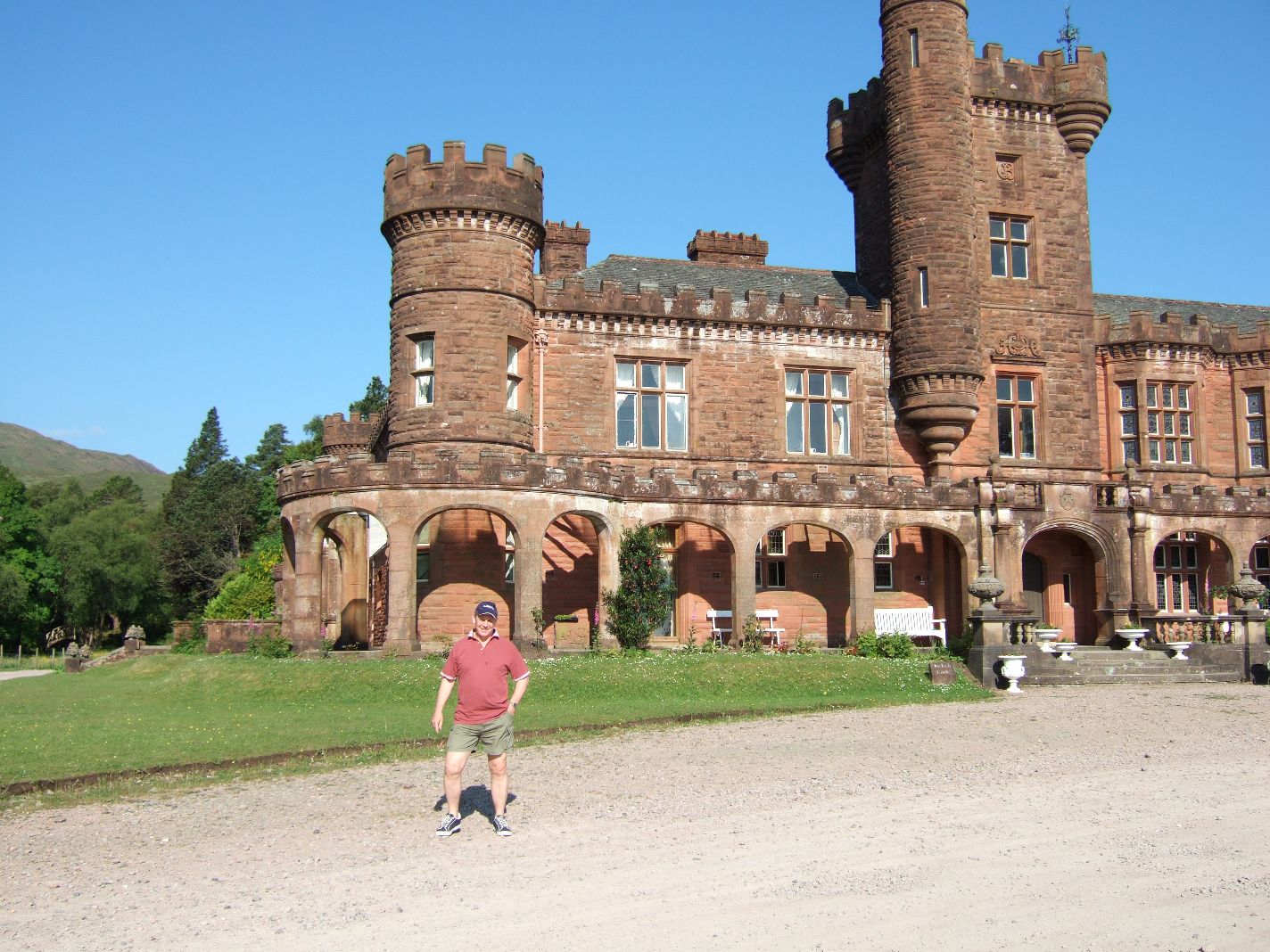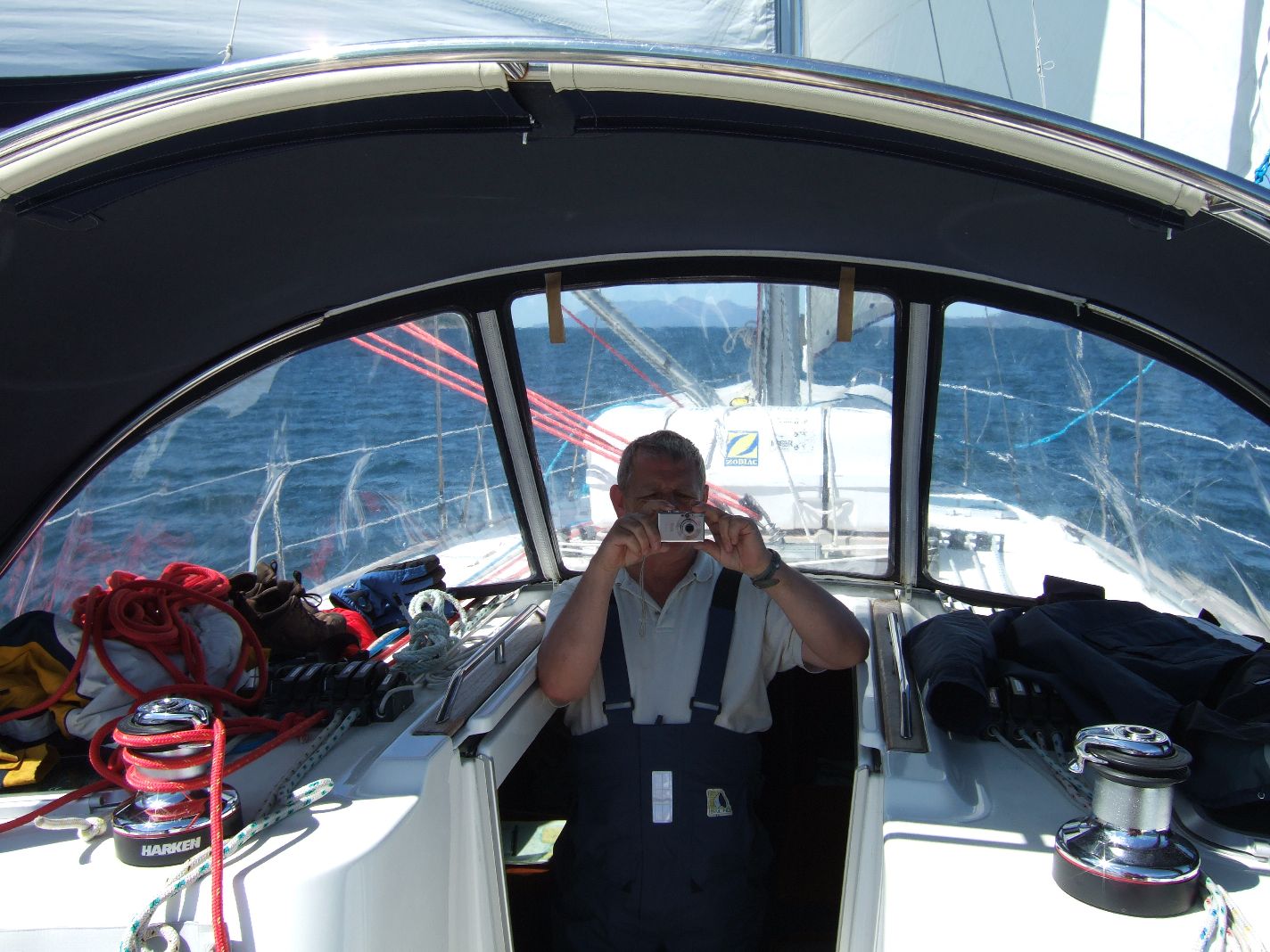 taking photos,
bird-watching,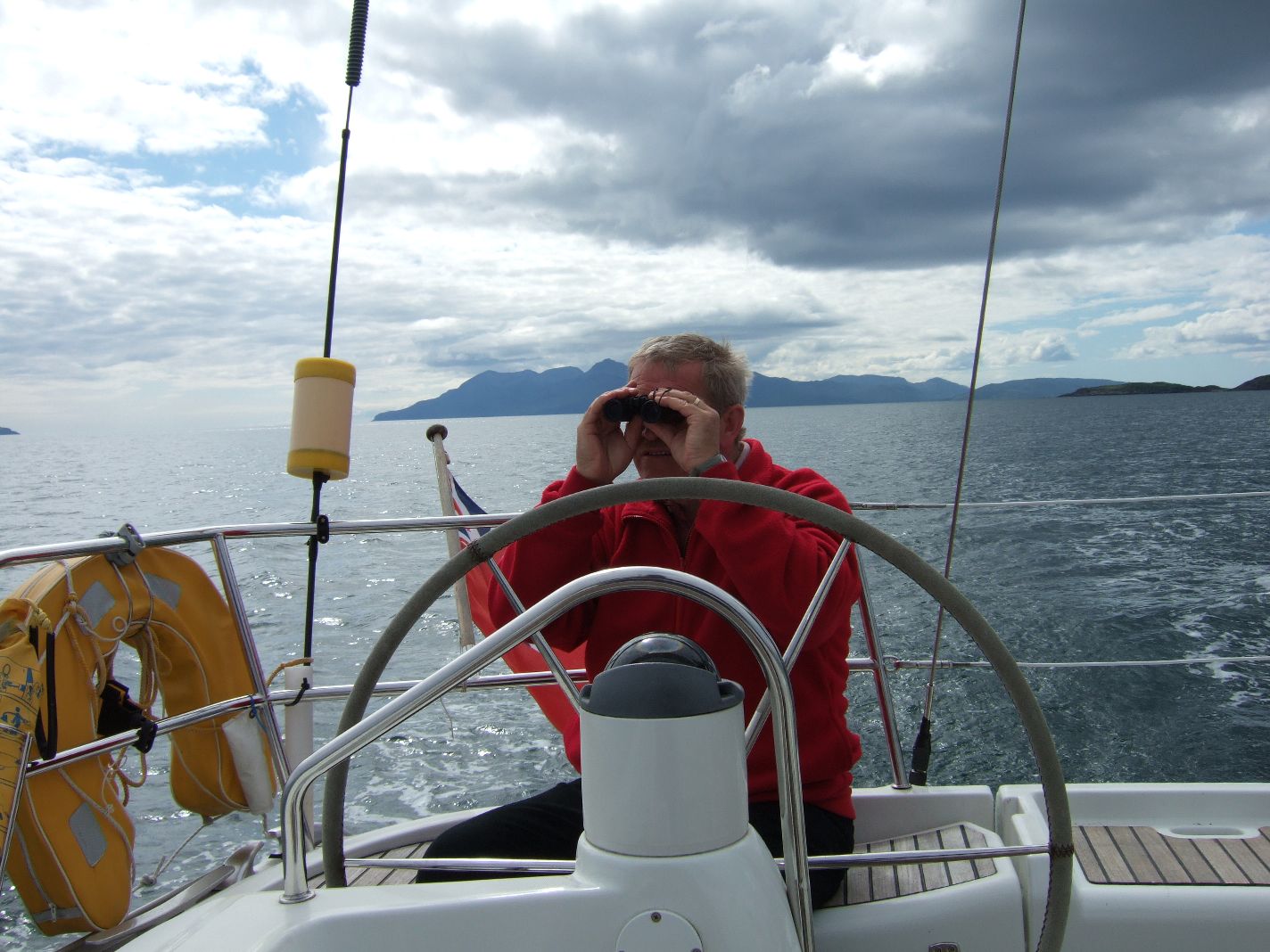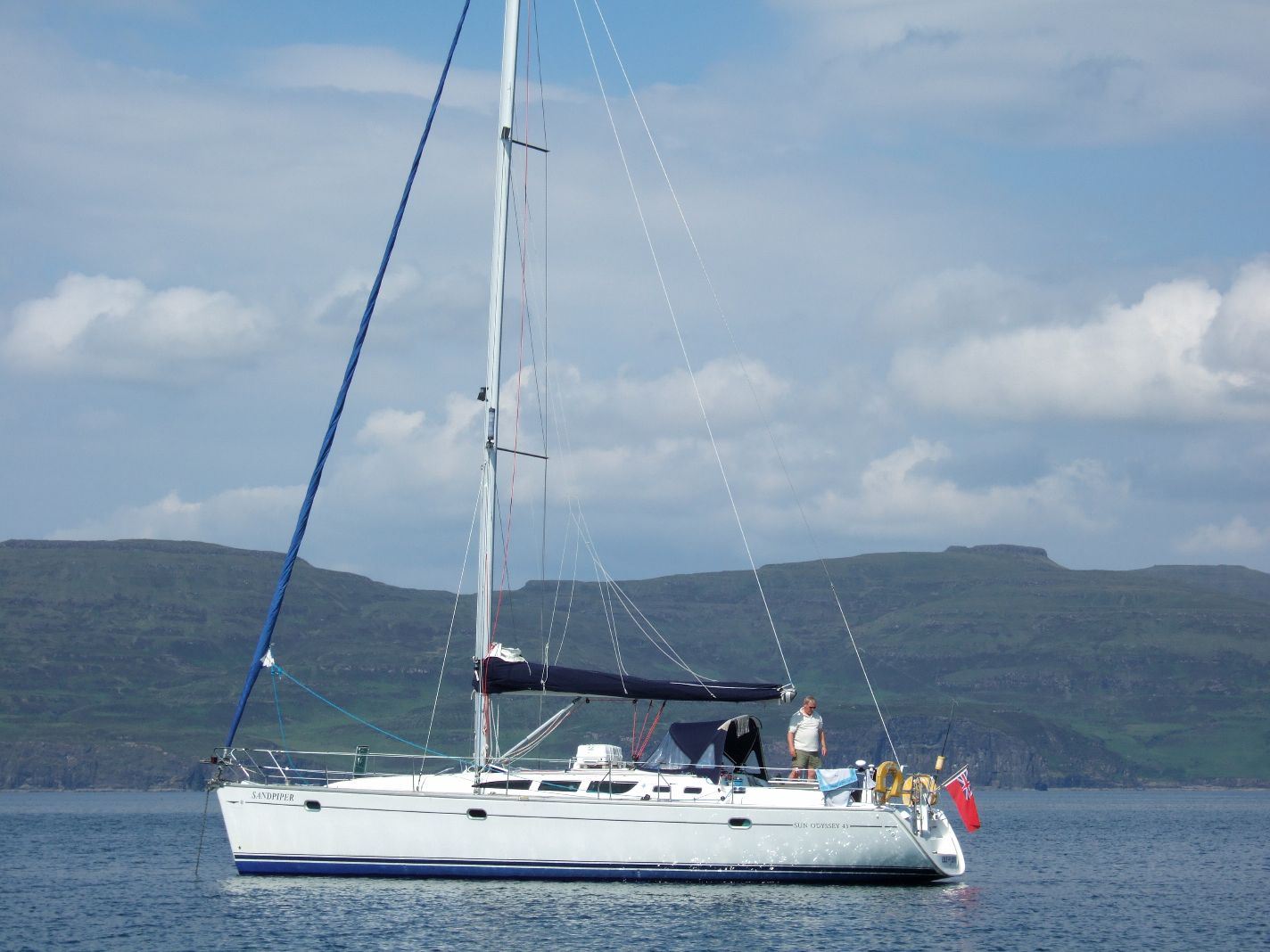 guarding the ship,
and being a whisker-pole.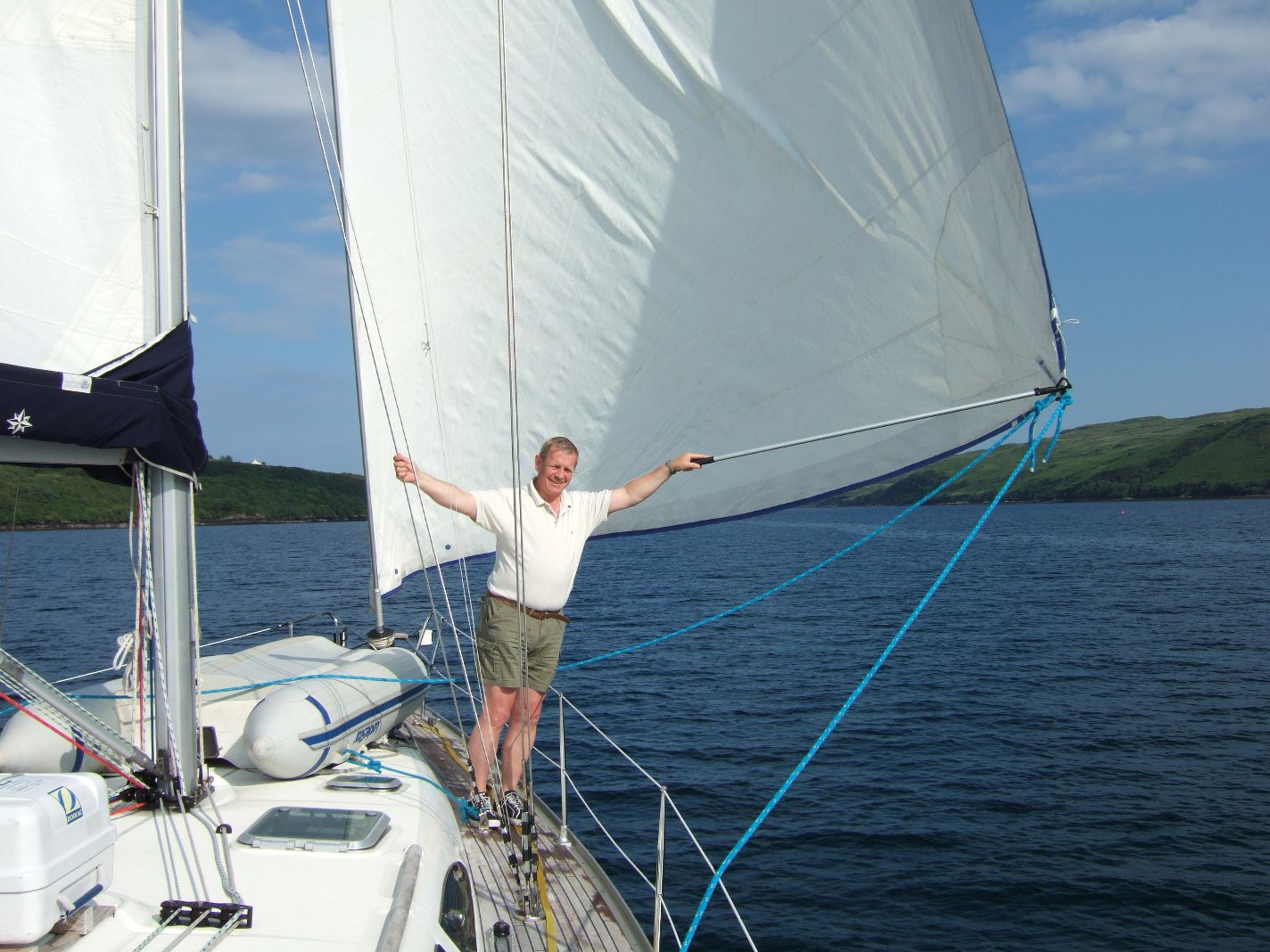 ---
Tam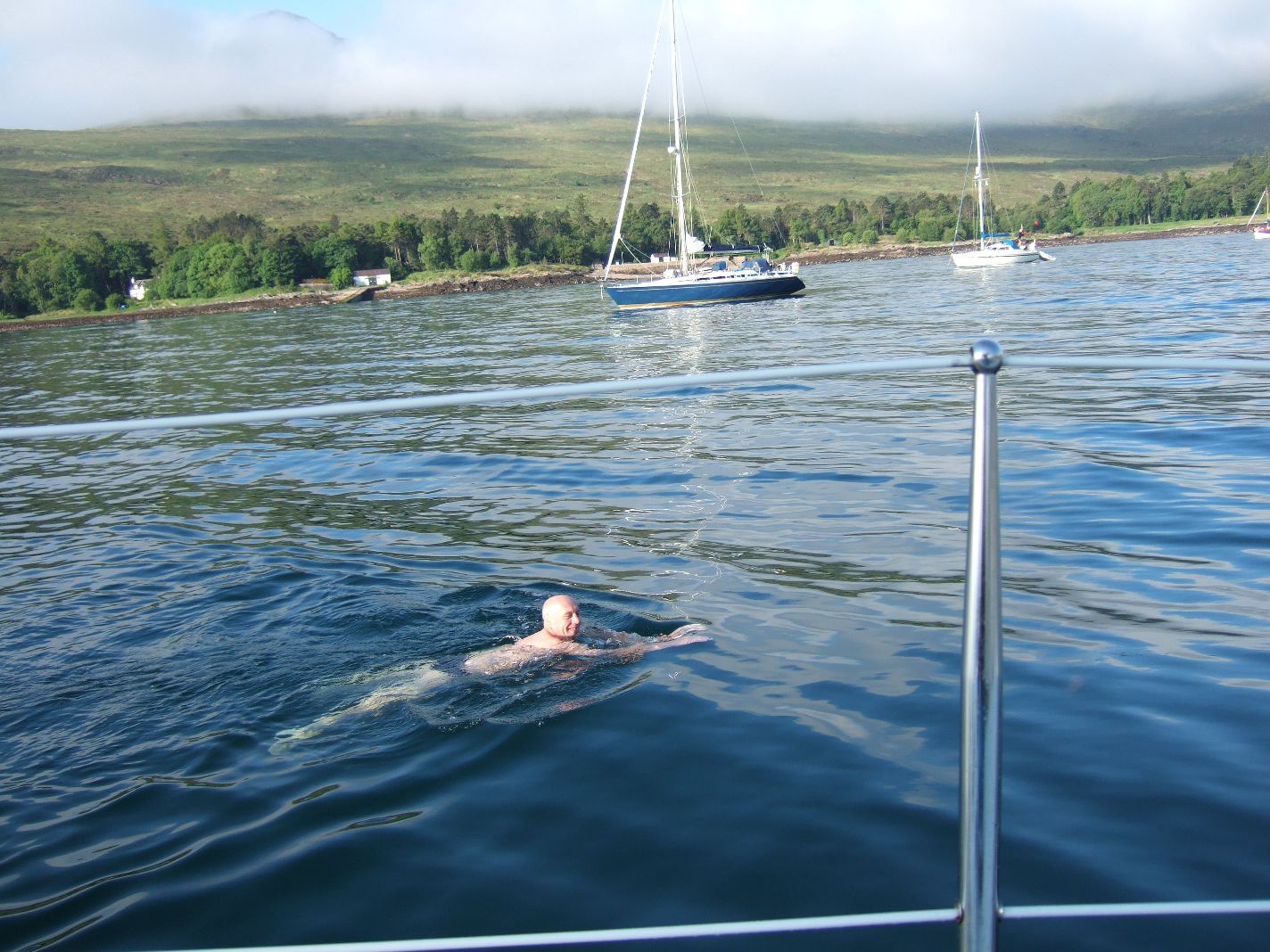 swimming,
fishing,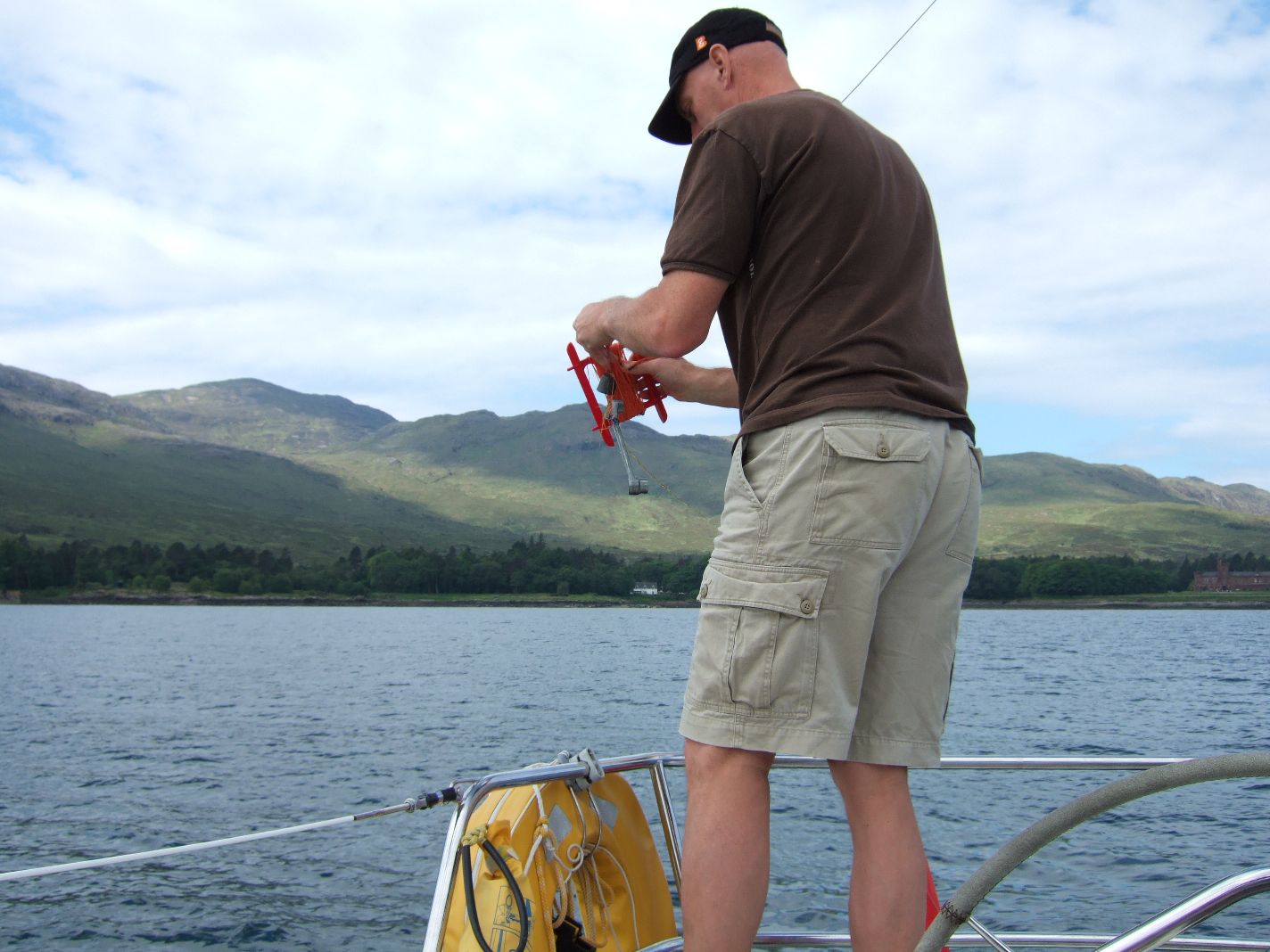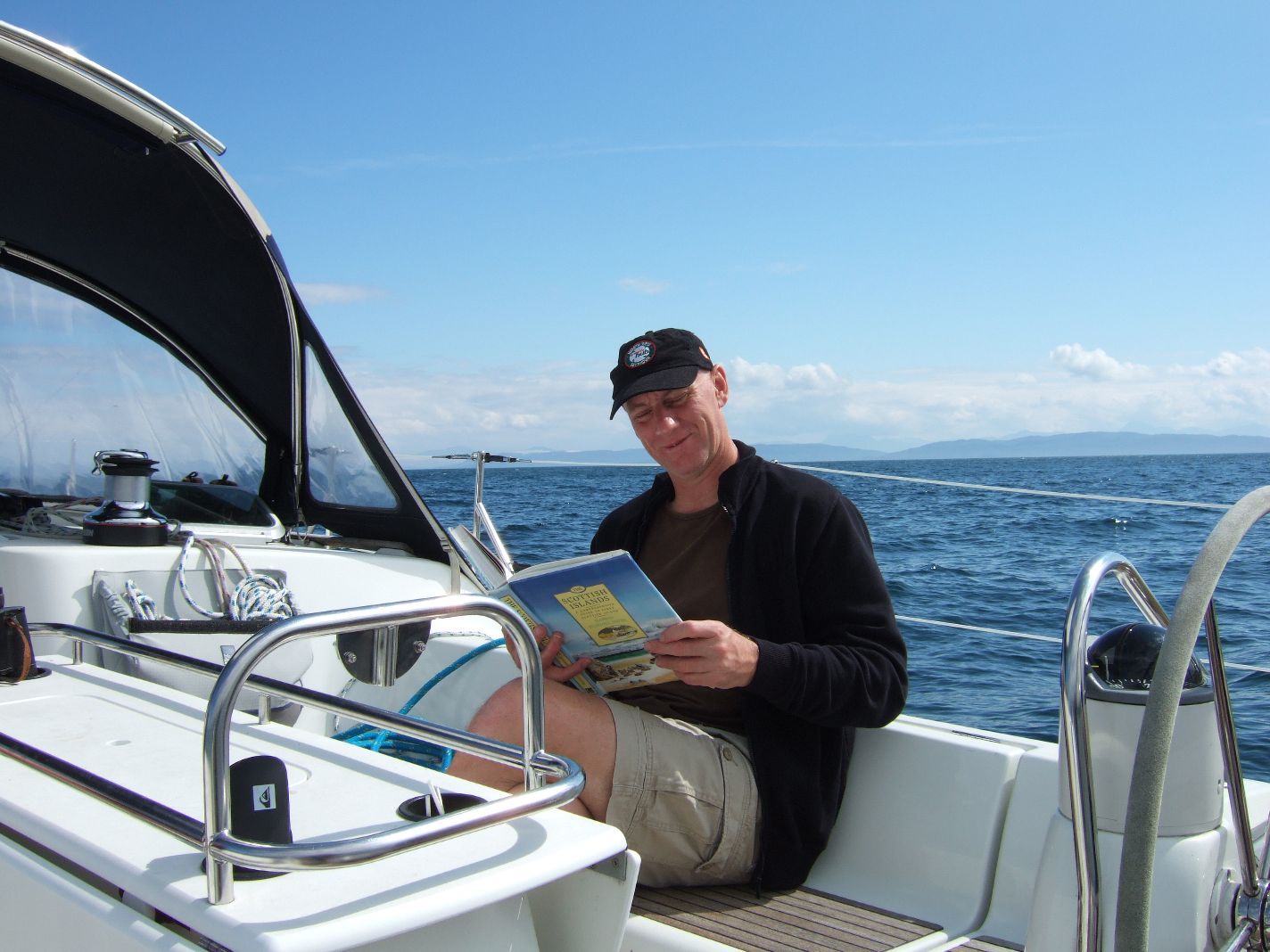 reading,
steering,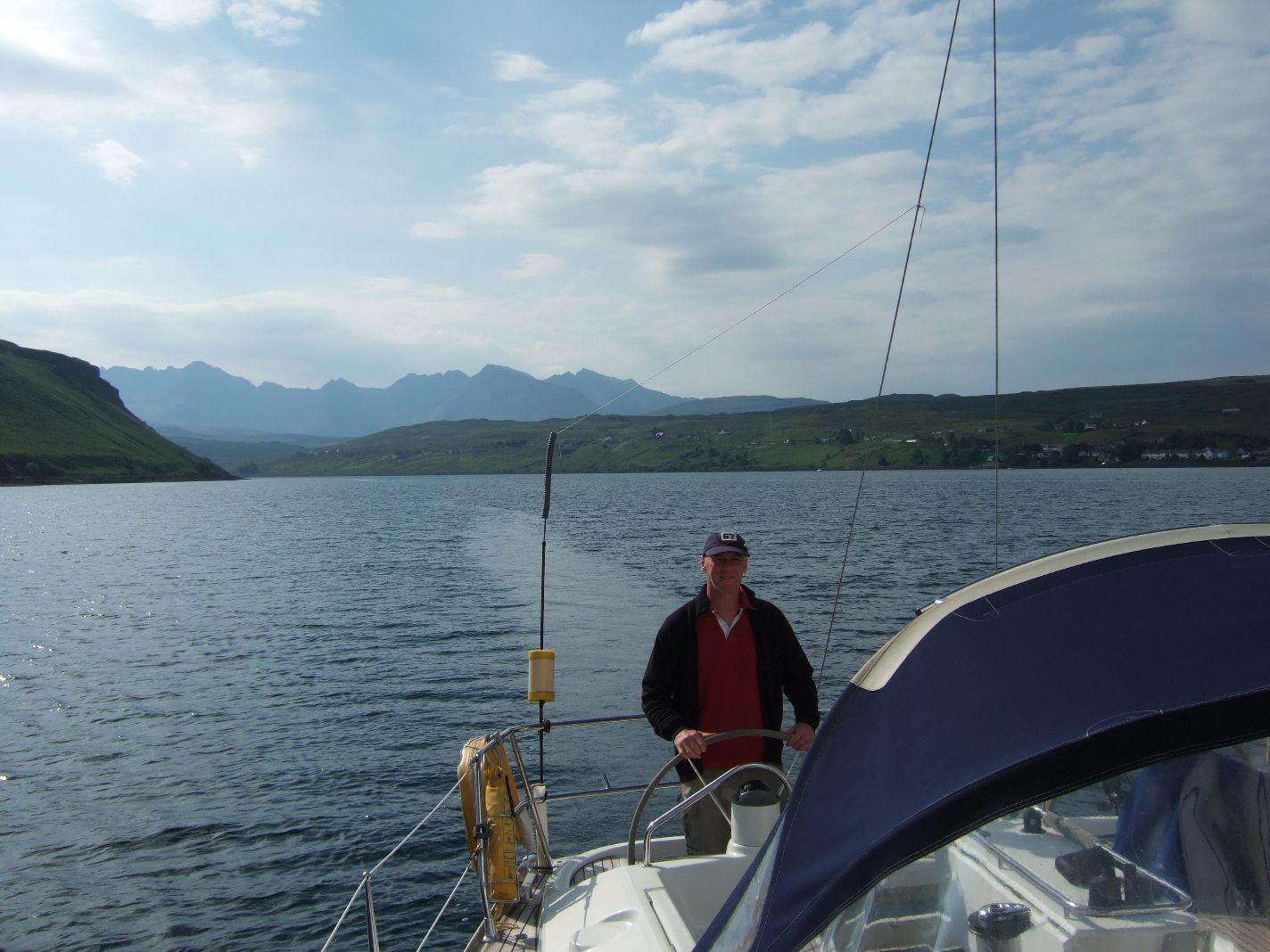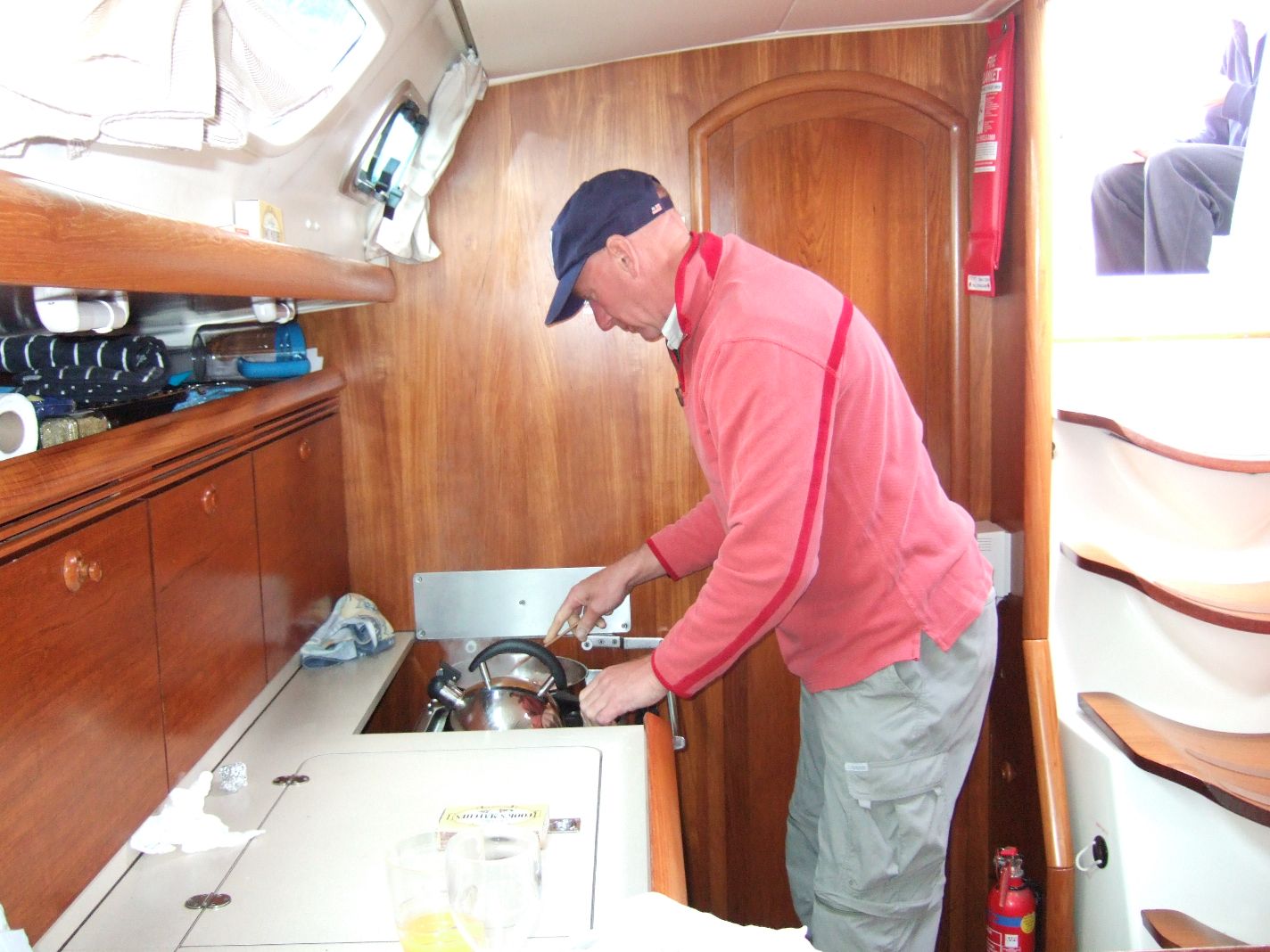 cooking,
and tippling.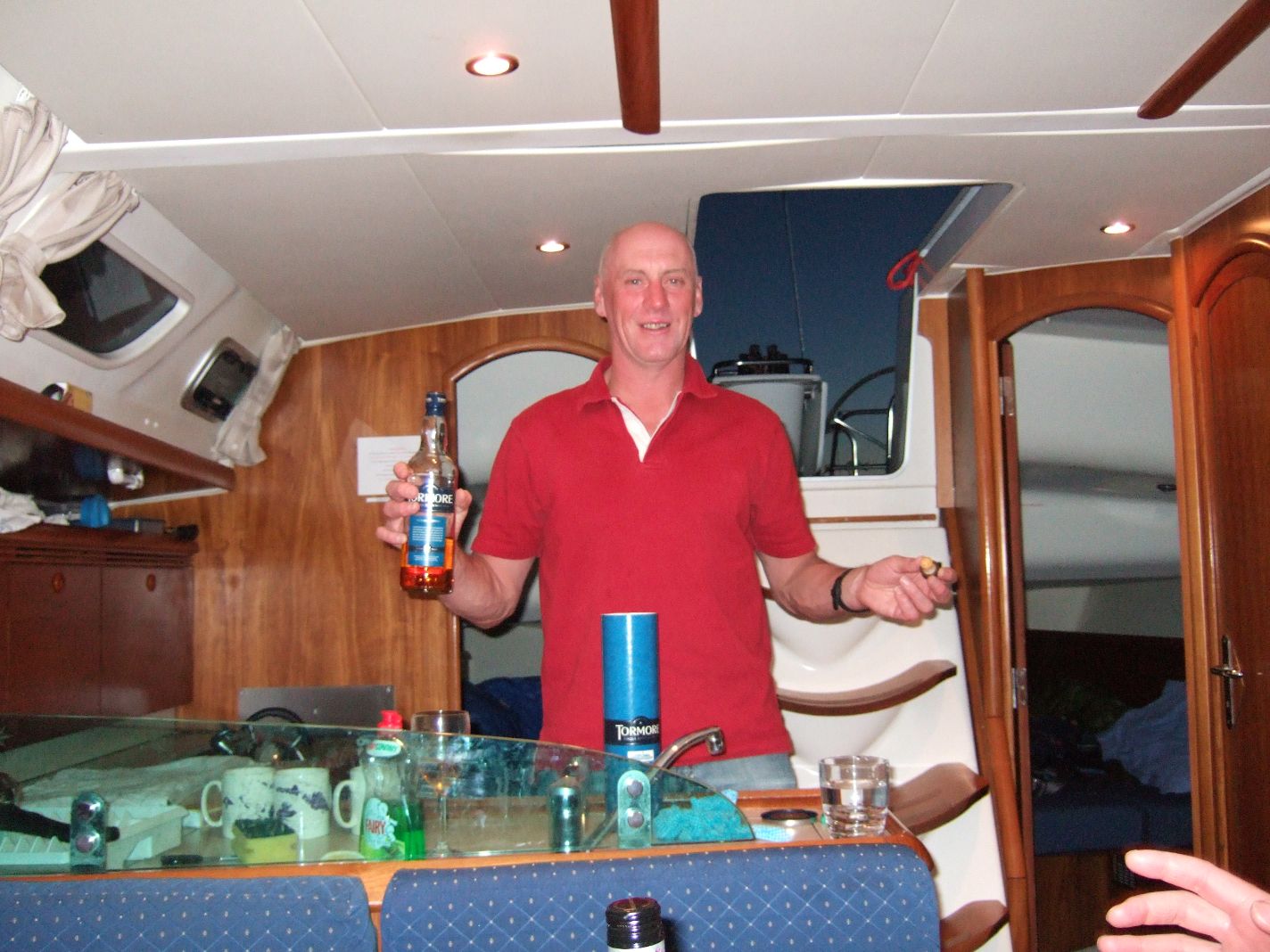 ---
Ian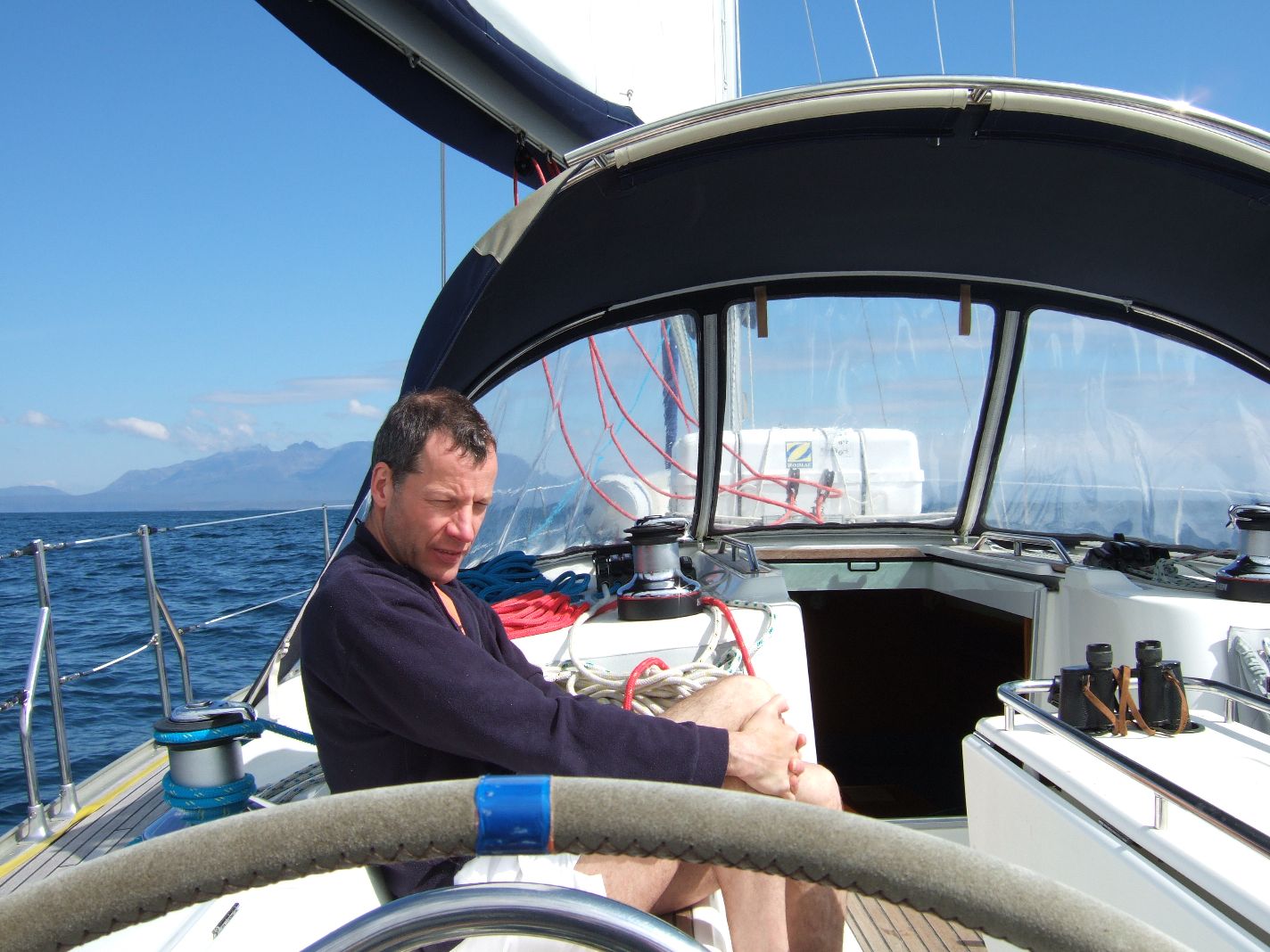 thinking,
steering,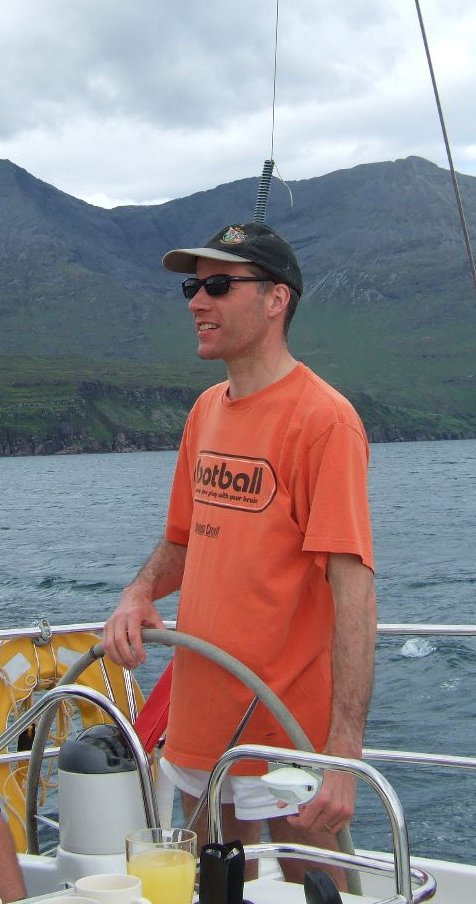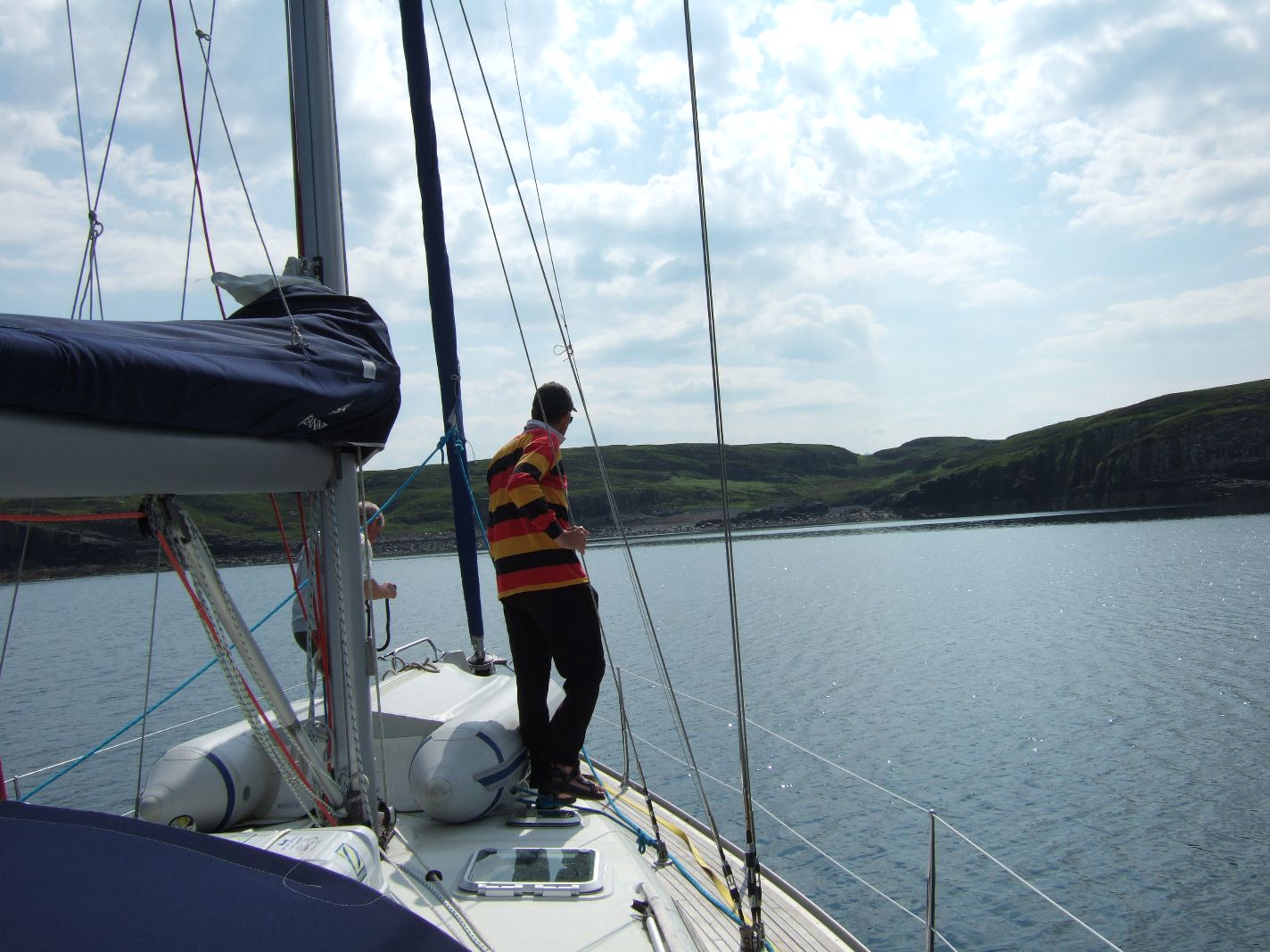 rock-spotting,
walking in bogs,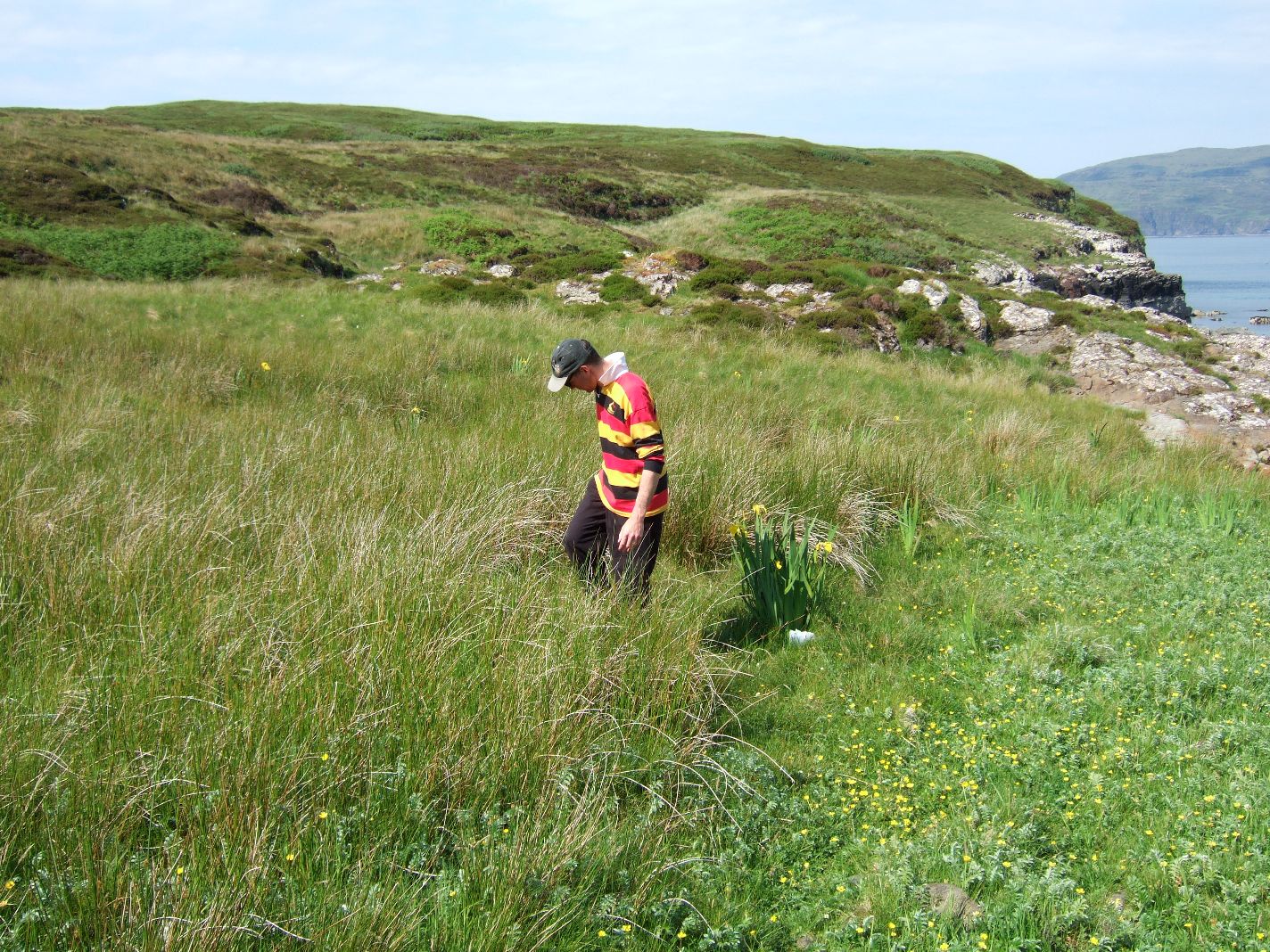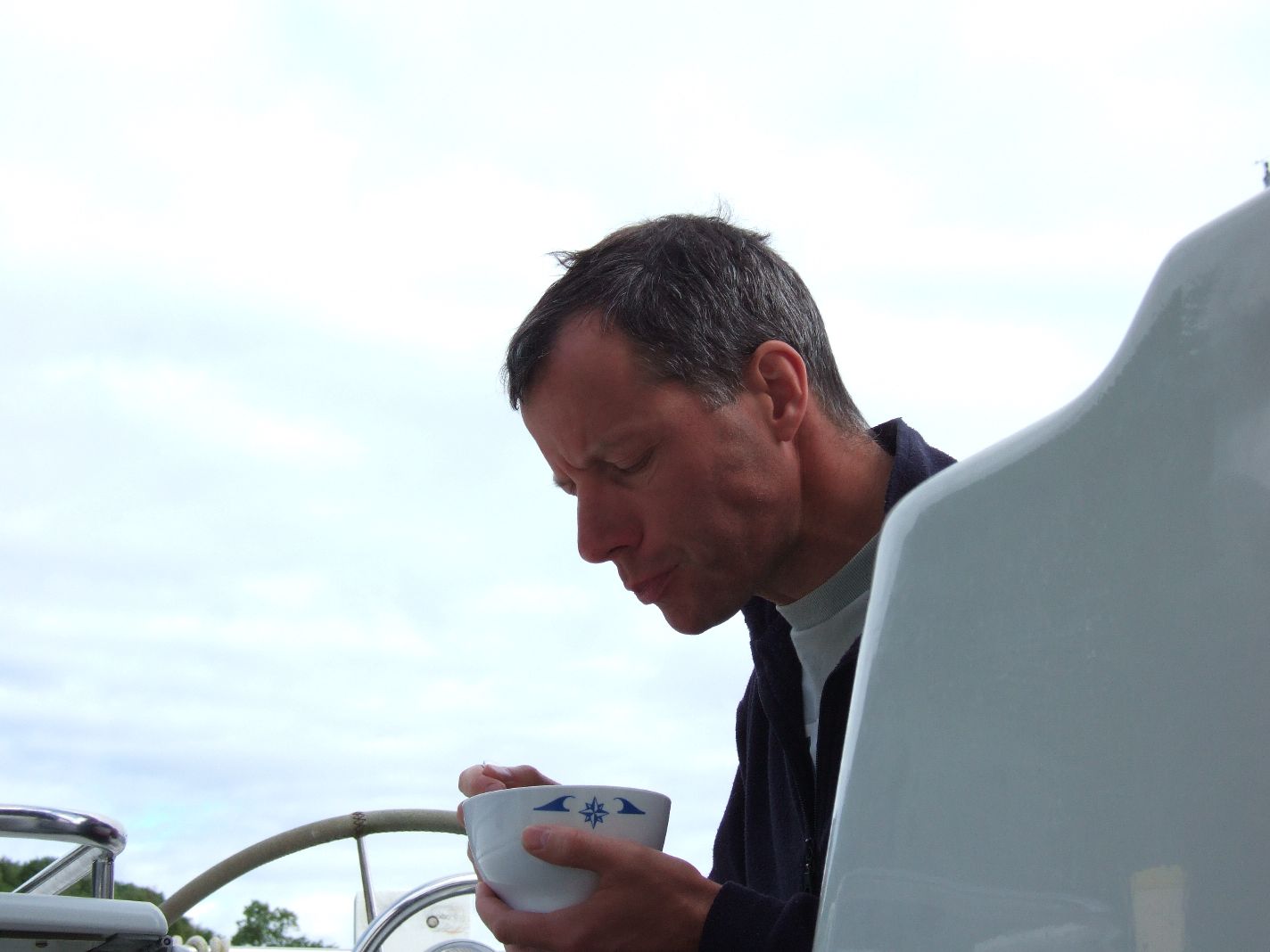 eating cornflakes,
and rowing.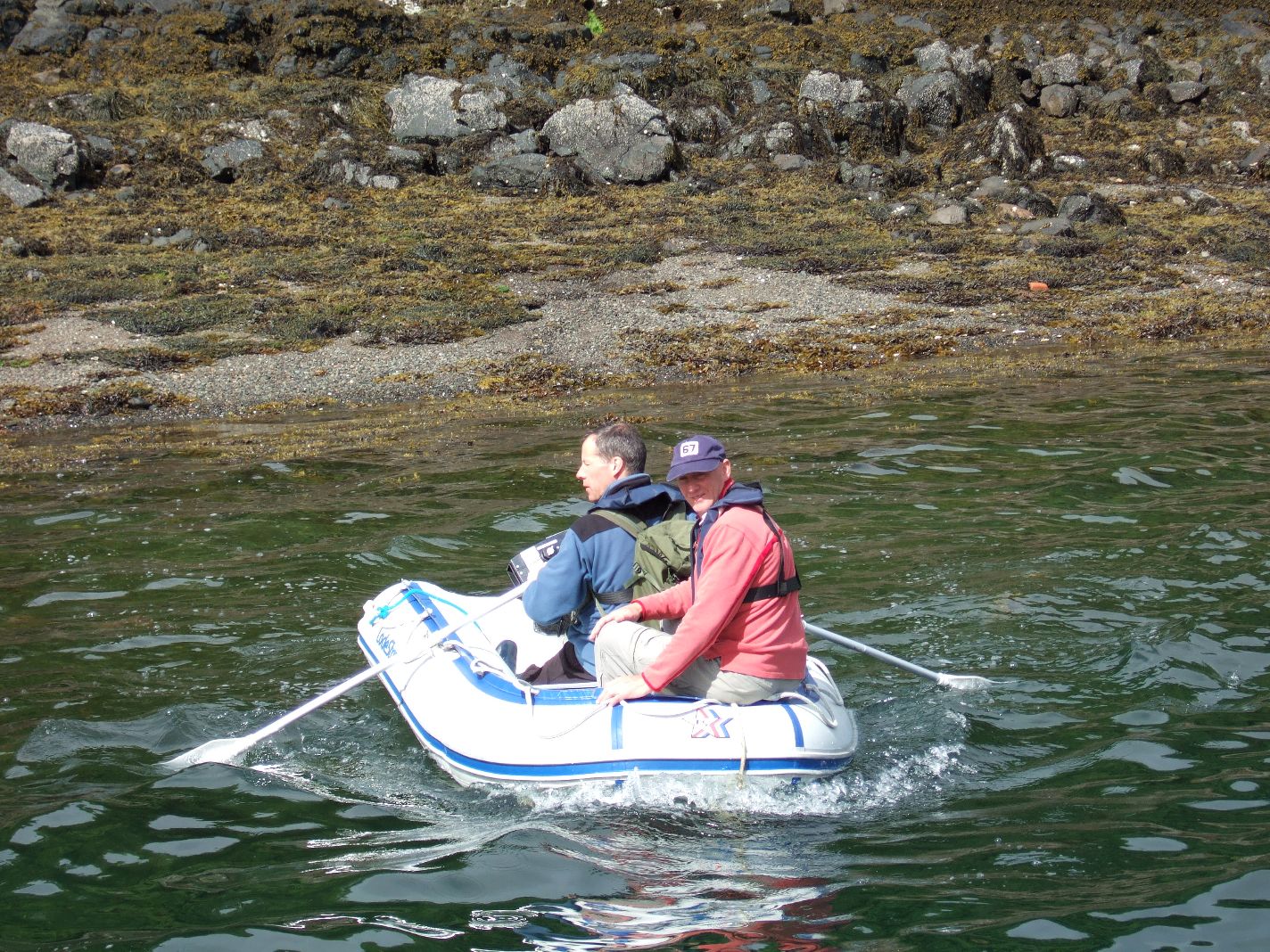 ---
And then of course there's the skipper. The busiest man on the boat. The one with the heavy responsibility for the safety of the boat and crew. The man with the ultimate decision-making authority. The most experienced and reliable person on board. What are his many and varied tasks?
---
Derek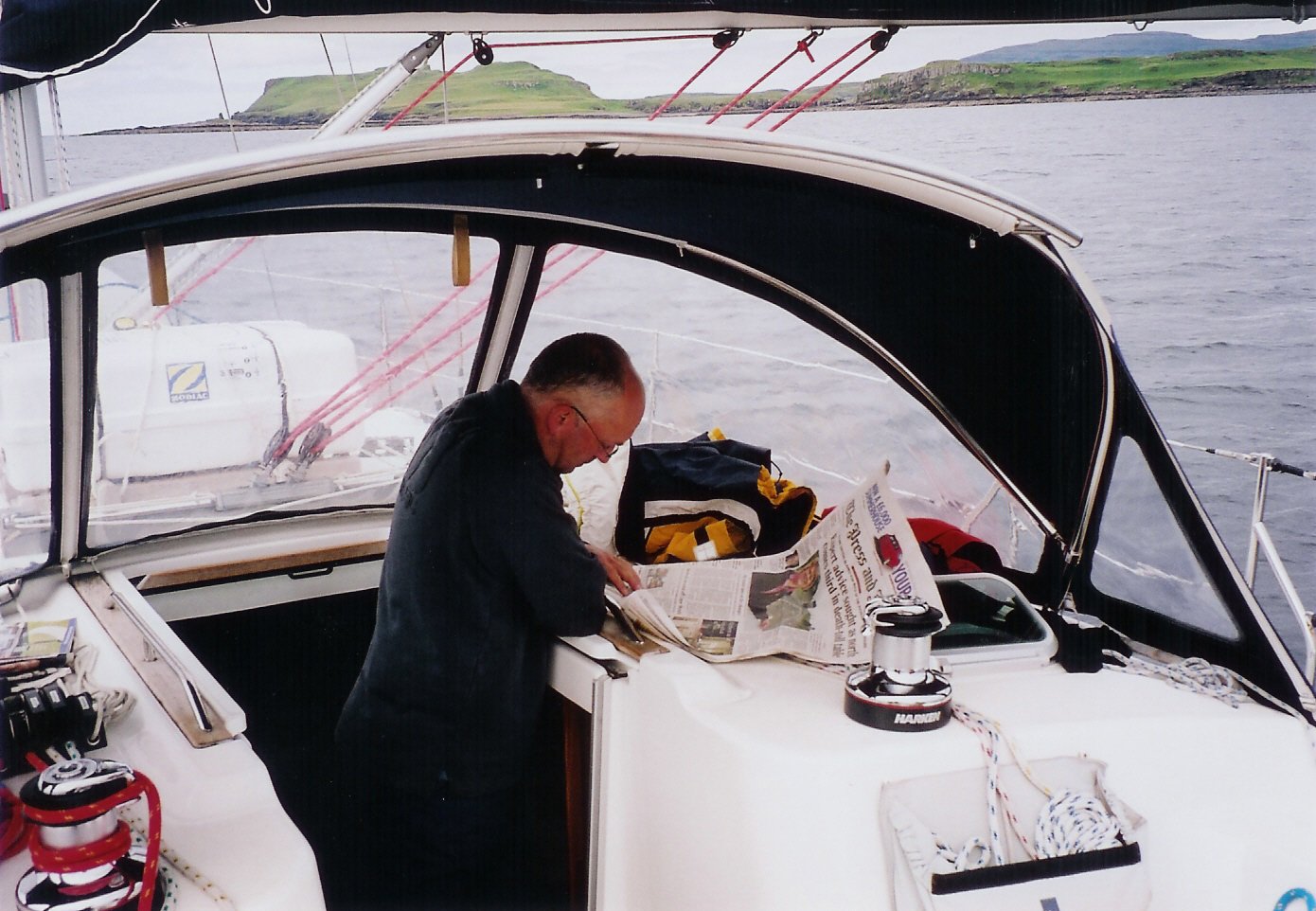 reading the paper.